Quad Roller Skate – "Rosé Dreams"
*In Men's sizes. A men's size is a size and a half smaller than women's sizes.*
These are a great beginner recreational skate, not intended to be used at the skate park.
Microfiber (composite) leather: Vegan friendly!
Aluminum alloy eyelets: Durable through many tightening and re-lacing sessions.
Aluminum plate: Provides stability as aluminum plates won't flex like a cheaper nylon plate. This means you won't lose/waste any energy into the plate when doing things like accelerating from a dead stop, coming to a stop or when using your edges. This is especially important if you weigh over 160.
Machine Stitched soles:
Keeps the boot firm and secure to the sole so you can shift your weight without fear of the sole flexing.
ABEC-7 bearings: Great for outdoor use, recreational skating, and roller derby skating. This is the industry standard with most skates.
85A Wheels:  Wheels can be used for both indoor or outdoors but just know that they are softer wheels which helps for outdoor use and may feel sticky/grippier on floors than harder indoor wheels would.
Polyurethane adjustable toe stop: Being able to adjust your toe stop to the height you need is major. (Bolt-on toe stops don't allow for any adjusting). This is also AMAZING when it comes time to replace your worn out toe stops! You just need a wrench to remove it and can use any other brand/size/density of toe stop you want. This prevents you from having to buy a whole new replacement plate.
Laces 88″ long: This length is perfect for those of you that like double knotting your laces, or wrapping your laces around your skate for extra tightness.
Padded tongue: Provides extra comfort on the top of your foot to keep laces from rubbing you the wrong way.
90A PU Cushions
Ventilation holes: Small ventilation holes on the inside and outside arches of the skates.
1 review for
Quad Roller Skate – "Rosé Dreams"
No more offers for this product!
Refund Policy
FOR REFUNDS: You ship back & we will refund minus original shipping & a 10% restocking fee
Cancellation / Return / Exchange Policy
Due to the extreme savings offered in our subscription packs, we are unable to process returns or refunds for subscriptions that have renewed as well as packs that have already been received. Please cancel your subscription before the 25th of the month if you do not wish to receive future packs. If you paid for a 3, 6, or 12 month subscription & you wish to cancel, you can unsubscribe by logging into your account to cancel, but the remainder of your pre-paid subscription will be fulfilled.
---
Our number one priority is your satisfaction & we will do our best to assist!! We are happy to exchange or refund "Bout Betties Shop" marketplace items within 7 days of you receiving it. Please shoot us an email so we can make a record of it.
FOR EXCHANGES: You pay to ship the item back & we will pay to ship you a new item.
General Inquiries
There are no inquiries yet.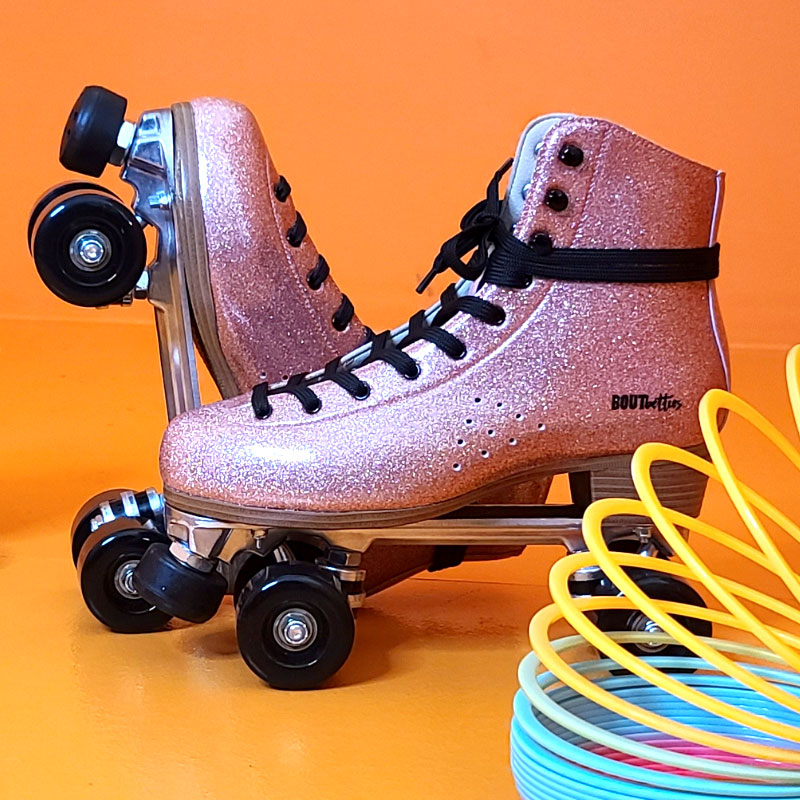 Quad Roller Skate – "Rosé Dreams"