There are challenges that every league faces. The issues are different for a larger league than a smaller one. I was with a very small league and we faced many challenges that ranged from keeping the lights on to having enough players to bout. There are lots of different ways to approach issues and mine are by no means infallible. But, hey, at least here are some ideas for a starting point to tackle some obstacles.
I think the biggest issue was having enough players to scrimmage or bout. We had a tough time as we are a WFTDA league and you can not borrow players for a WFTDA sanctioned bout. We instituted a double rostered skater program. There are a few teams within driving distance that had B teams. We approached the teams and asked them if they wanted to be on our WFTDA charter and still maintain their status as a skater on their home team. The dual skaters would not have league requirements; no dues, volunteer time, or practice requirements. It was a win-win as the b team skaters could practice their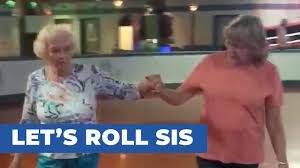 skills and we had enough skaters to fill out our roster.
We also implemented a retired skater program. We invited skaters who had chosen to retire for whatever reason to skate in games with us. The skater had to pass the skills test and have WFTDA insurance. The skater had no practice or volunteer requirement and only had to pay half dues. It was good to have seasoned players with the newer skaters. Their experience and knowledge was a huge plus.
Another issue that comes with a smaller league is having enough players to pay for a practice space. There are lots of ways to do this. A team could choose to use a free practice space like an outdoor tennis court or basketball court. Of course, there are challenges like the weather to think about but it is FREE! Another option is to contact local churches or community centers. Sometimes they will offer practice space for much less than others because they are involving the community and it is extra money for them. My league practiced at a skating rink. The rent was steep but we were able to negotiate several deals to combat the price. We were flexible with our practice hours, didn't use heat or air, and offered half the door proceeds when we had a scrimmage. It can be done with creativity and flexibility.
Along with ideas for a practice space, there are issues for fundraising. When you have a smaller league that means you have fewer people to volunteer and the same few skaters seem to do everything. I recommend splitting the league into fundraising groups. Each group has to hold one fundraiser a month that they are responsible for. Other groups can participate but don't have to. That way a single skater is only having to volunteer every three months for a fundraiser. Also make smart choices for your fundraisers, don't do the same thing every time. Bake sales, pint nights, game nights, yard sales, and raffles are good ideas. I will do a fundraising post soon for ideas!
Recruitment is a huge deal for smaller leagues. It is a reality that at first there will be a large group at your boot camp but eventually, there will only be a few skaters left. Roller derby is super hard mentally and physically. It is not for everyone, and that is ok. I recommend holding boot camps every three months. This allows the skaters that ar
e ready to progress to do so and those that aren't another, get another chance to hone their skills with the newest skaters. I find that a skater that had trouble with a skill actually does really well in helping a new skater and they learn the skill in the process. Plus, we know derby is 80% mental and being the more skilled skater in a new group really helps with confidence! I also recommend a dedicated fresh meat trainer if possible. Training is so important so that your old and new skaters don't get hurt and so your vet skaters can concentrate on their skill building and not on training new skaters every three months.
Getting those scrimmages and bouts are also super important. Make friends with your local leagues. Offer combined practices, co-op their coaches and senior skaters. You'd be surprised how much the other teams need the help too!
All in all, having a small league has its good points and its bad points. Usually, with a smaller league, you are much more likely to be a closer knit group because there are only a few of you, and having a close group of friends and teammates is pretty dang awesome. Keep up the good fight!! You guys have got this!
Love-
Night Witch