Hello Betties,
Today we are doing another diy project. We all know that skate leashes are a great thing to have. Of course you can buy them at your favorite skate supply store but if you are in a crafty mood, own a sewing machine and have a few free minutes here is how to make your own.
For the purpose of this blog post I'm going to assume you have a basic knowledge of a sewing machine and sewing.
Supplies:
4.5 feet of 1″ cotton belting (I used that because it's soft but you can also use 1″ nylon webbing)
4.5 feet of 5/8″ ribbon (this is optional since its just for decoration)
sewing thread that matches your belting or the ribbon
two 1″ D-rings
pins, scissors and a sewing machine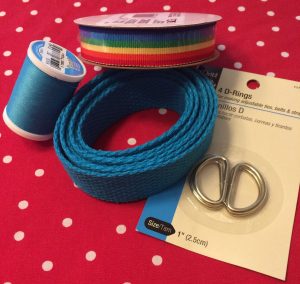 I bought all my supplies at my local craft store. Because the ribbon came on a 9 foot roll and the D-rings in a pack of four I bought double the amount of belting (9 feet) and spent less than $11 after coupons for supplies to make two leashes.
Instructions:
My first step was to secure the ribbon on the belting with a pin. Then I sewed it on to the belting with a zigzag stitch. I made sure to go back and forth a few times.

Then I stitched the ribbon on to the belting with a simple running stitch.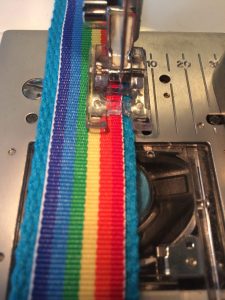 When I came to the end of the belting I cut the ribbon to the same length and repeated the zigzag stitch on that end. Then I sewed the other side of the ribbon to the belting with a running stitch.
At the end I secured my thread and cut it.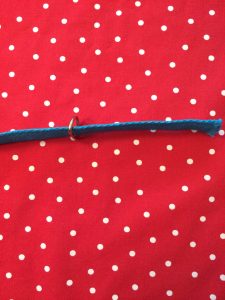 Next I grabbed my D-ring and slid it on the decorated belting.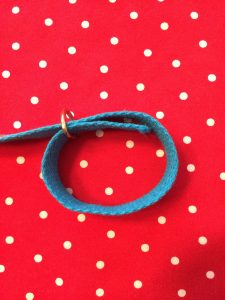 For the next step I threaded the belting back through the D-ring
and then I folded the end over about an inch and a halff securing it with a pin.
I did the same thing on the opposite side.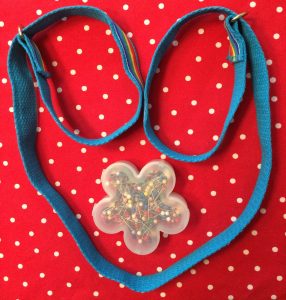 To secure the ends I did a running stitch back and forth a few times in two places as you can see in the pictures.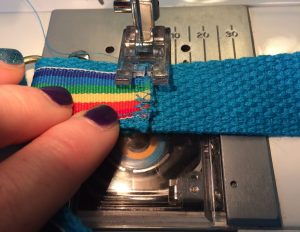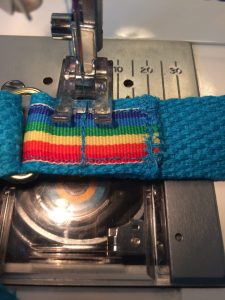 This is how it should look from the other side.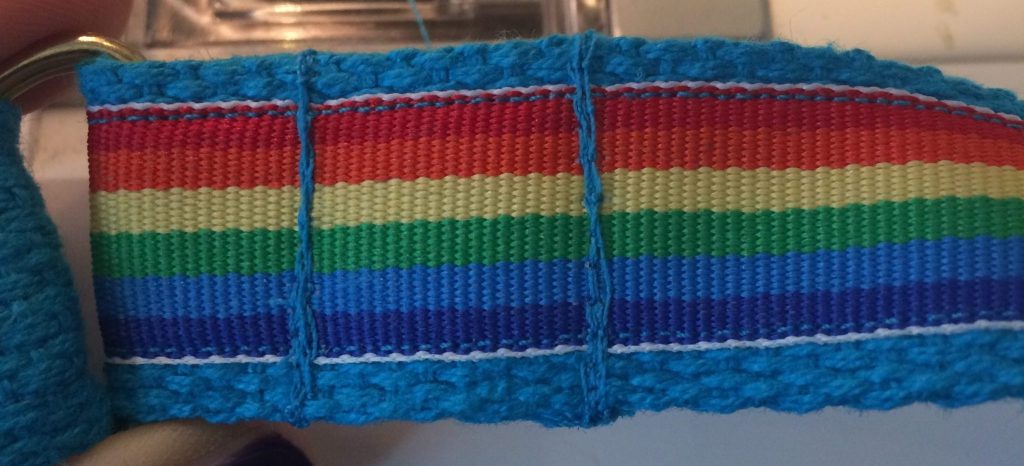 I repeated that step on the other side and was done!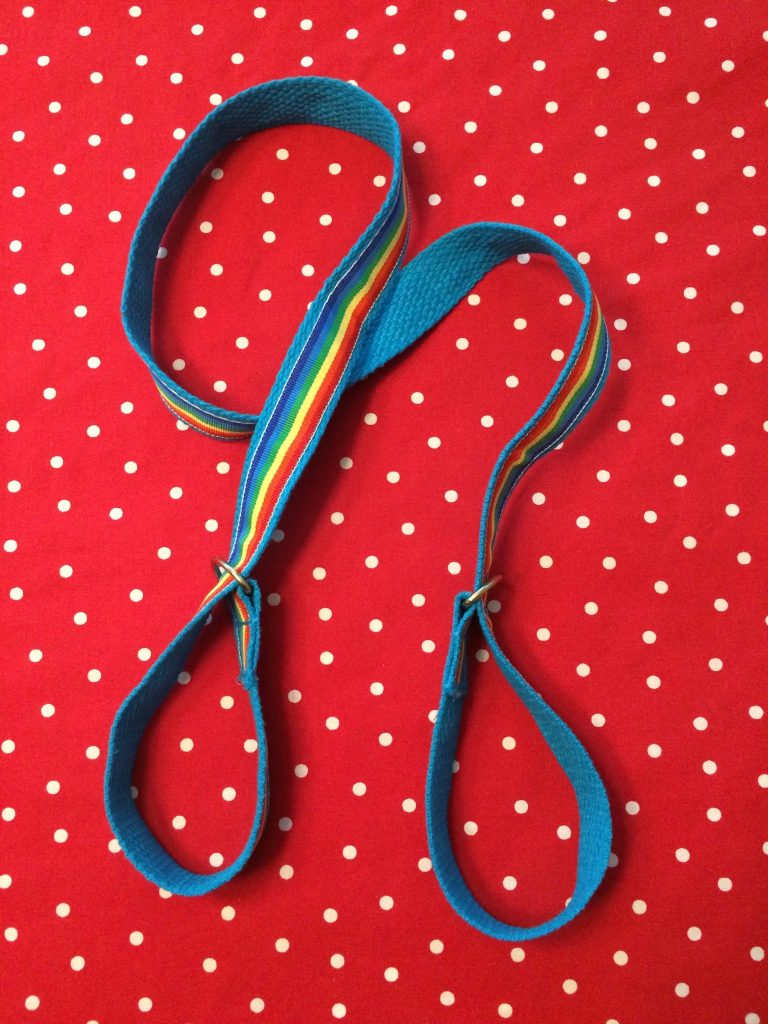 Stay tuned for more Derby inspired DIYs and helpful hints brought to you by Bout Betties.
Derby Love,
Lil'ArieHell