So you have some M*ta skates that you'd prefer not to wear anymore, but maybe you don't have the means to get whole new skates. OR maybe they're the only ones that work for your wonky feet. OR maybe you'd just like to get that custom skate look without the price tag. We've got you covered (literally!)
You can easily make your own skate covers with a few materials and very basic sewing skills. Follow our tutorial below to make your very own custom skate covers.
We created this tutorial after finding some inspiration from this skate boot cover tutorial: https://www.youtube.com/watch?v=bSaTmjjjhIM. If you're more of a visual learner, this video may be helpful. The tutorial below is specifically for a derby-style skate (not a tall boot like Moxi) and quite a bit simpler.
What you'll need:
Stretchy fabric, about 1/2 yard per pair of skates – We suggest looking in the "performance apparel" sections of fabric stores. We used a stretchy fabric often used for dance costumes
A roll of 1/2 inch elastic – the color doesn't matter as it will be covered in fabric
Fabric scissors
Thread that matches your fabric color
Sewing machine
Measuring tape
A large piece of paper
Pencil/pen
Sewing pins
Safety pin
The skates you want to cover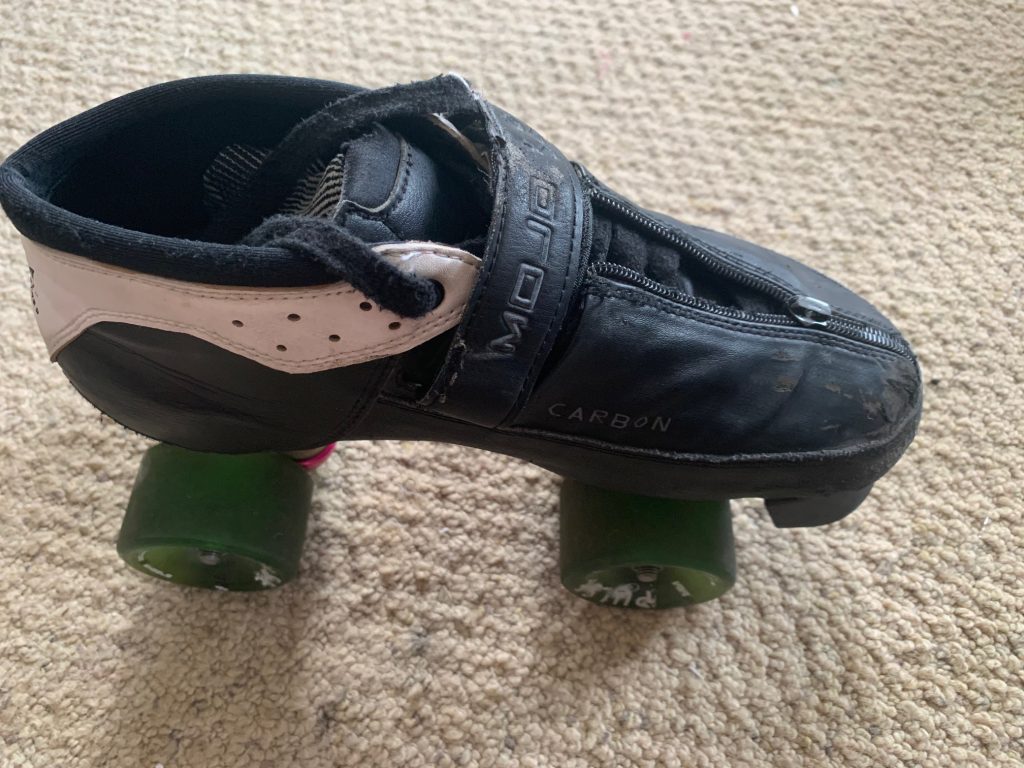 Steps:
Set out your paper and make sure it's bigger than your skate. Trace around your skate without including the trucks or wheels, so you're only measuring the skate boot.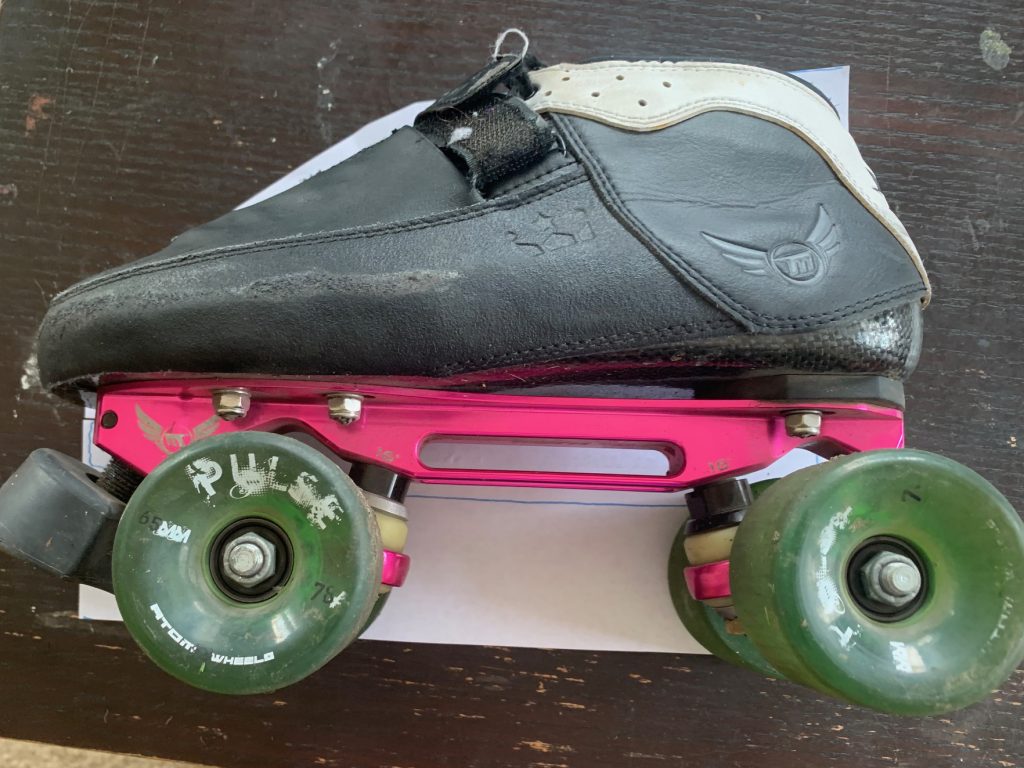 2. Add two inches to the top and bottom of the drawn skate. From here, you can draw straight lines to the bottom of the drawn skate to give it a skate shape.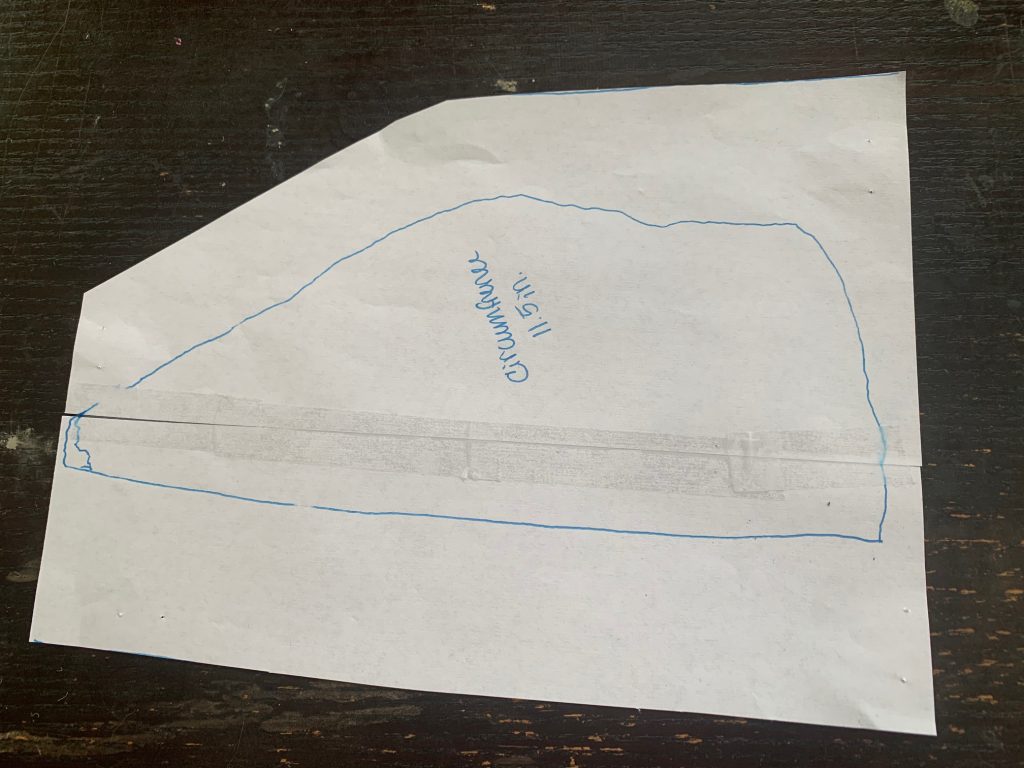 3. Now, measure the circumference of the skate opening, where your foot goes. This will be important to know later, so write it down.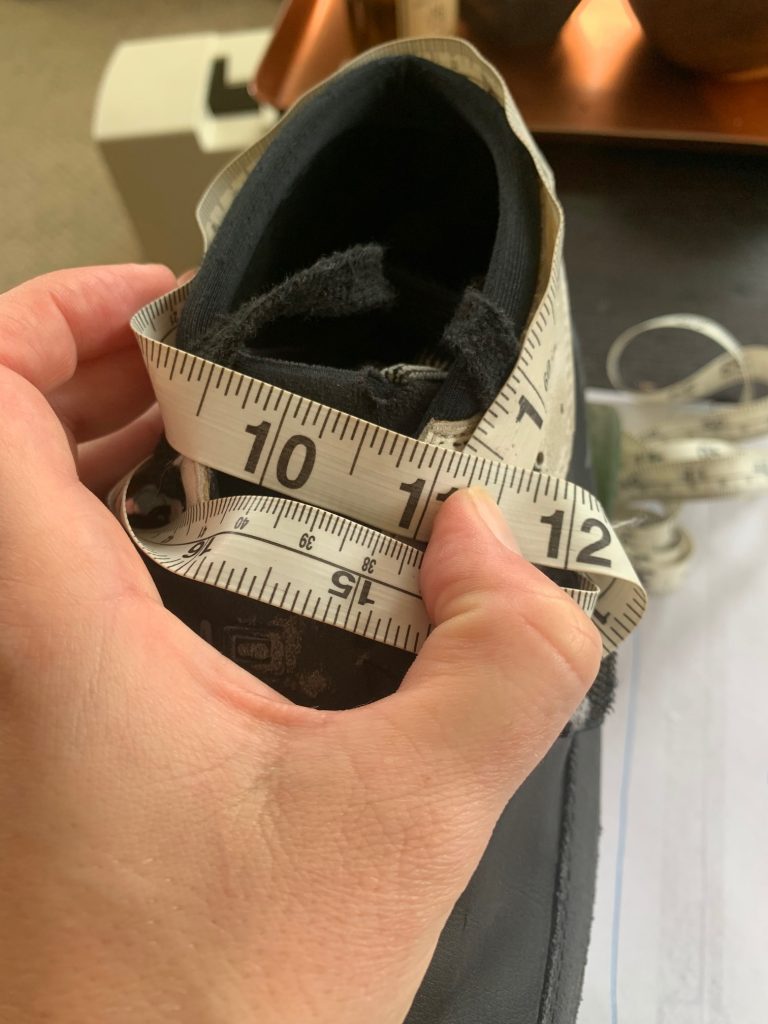 4. Lay out your fabric so that it's folded in half. Place the cutout paper onto the fabric and pin. Cut the fabric out so you have two separated pieces of fabric.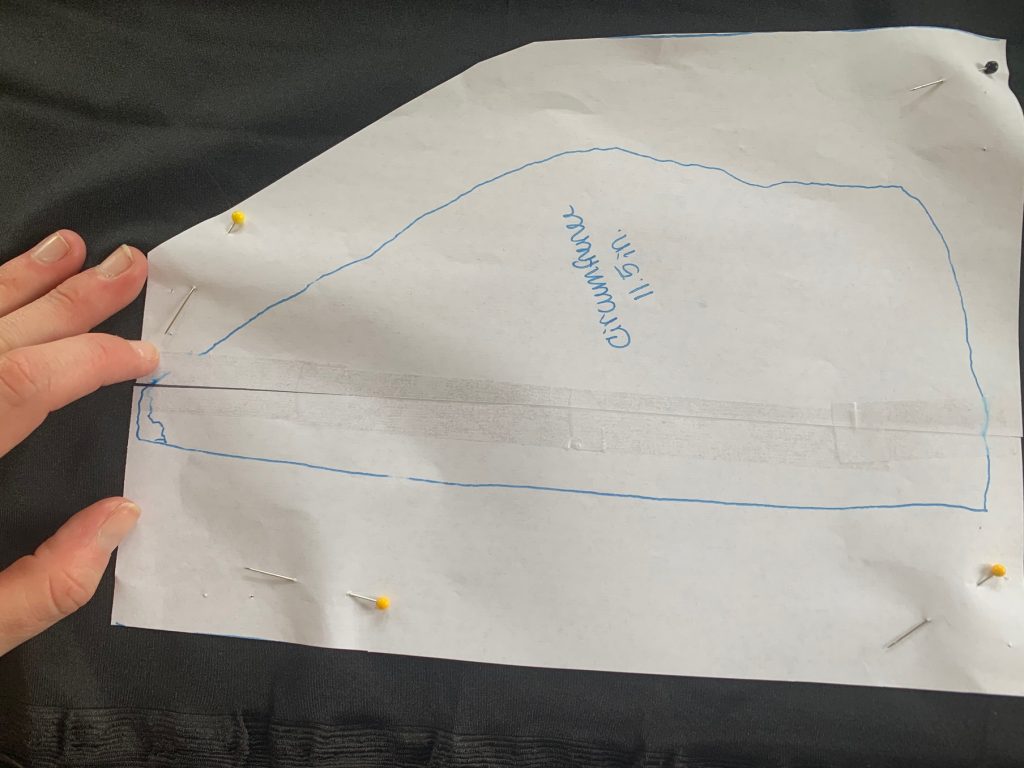 5. Now you're going to sew. Place your two pieces of fabric together with right sides (which means the sides you eventually want facing out) together. Sew the toe side together first. I used a zig-zag stitch and made sure to *backstitch the beginning and ending stitches. (*just sew forward and back a couple times so it's secure).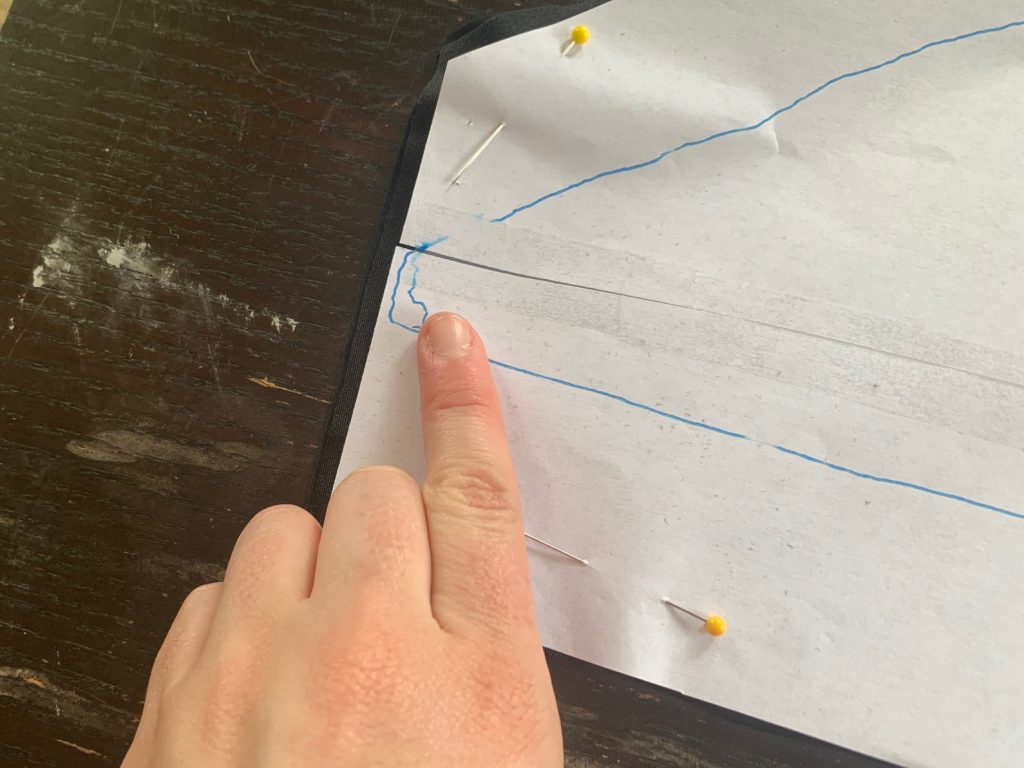 6. Now do the same with the back side of the skate. Again, use the zig-zag stitch and backstitch the beginning and ending stitches.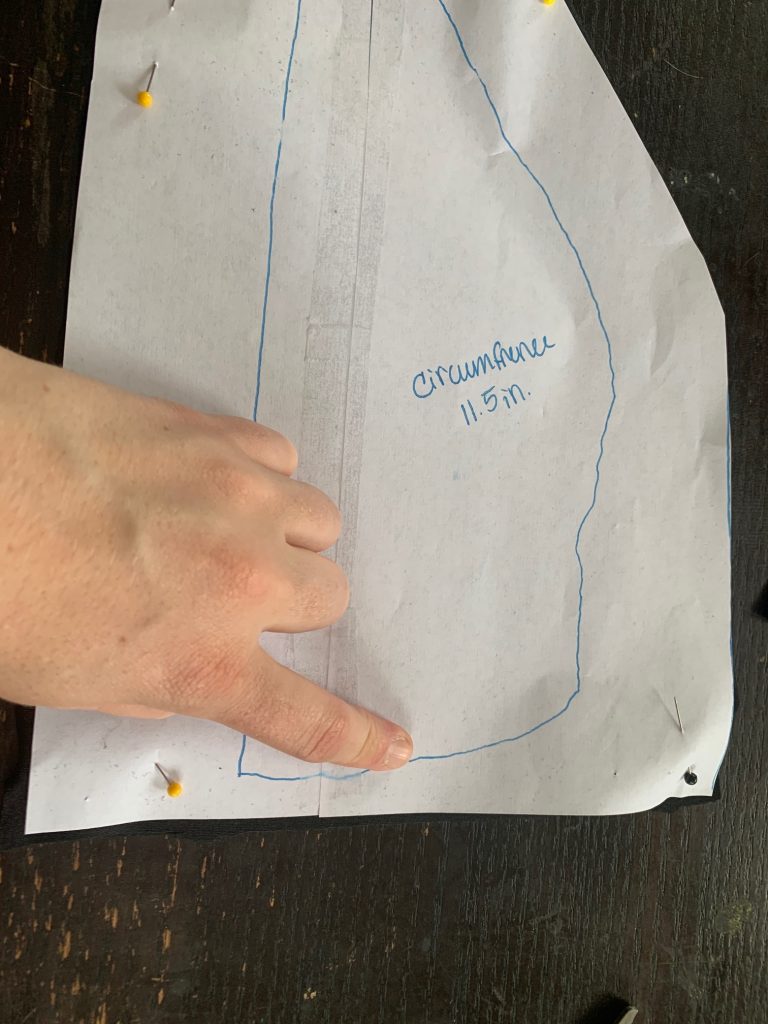 7. Next, you're going to add elastic to the bottom edge of the skate cover. This will allow it to have a snug fit on your boot without interfering with your wheels or trucks. With your fabrics right sides together, fold over the bottom side of the fabric about an inch. This is going to be a kind of tunnel for your elastic, so sew the flap with the same zig-zag stitch, leaving a little opening for you to insert the elastic.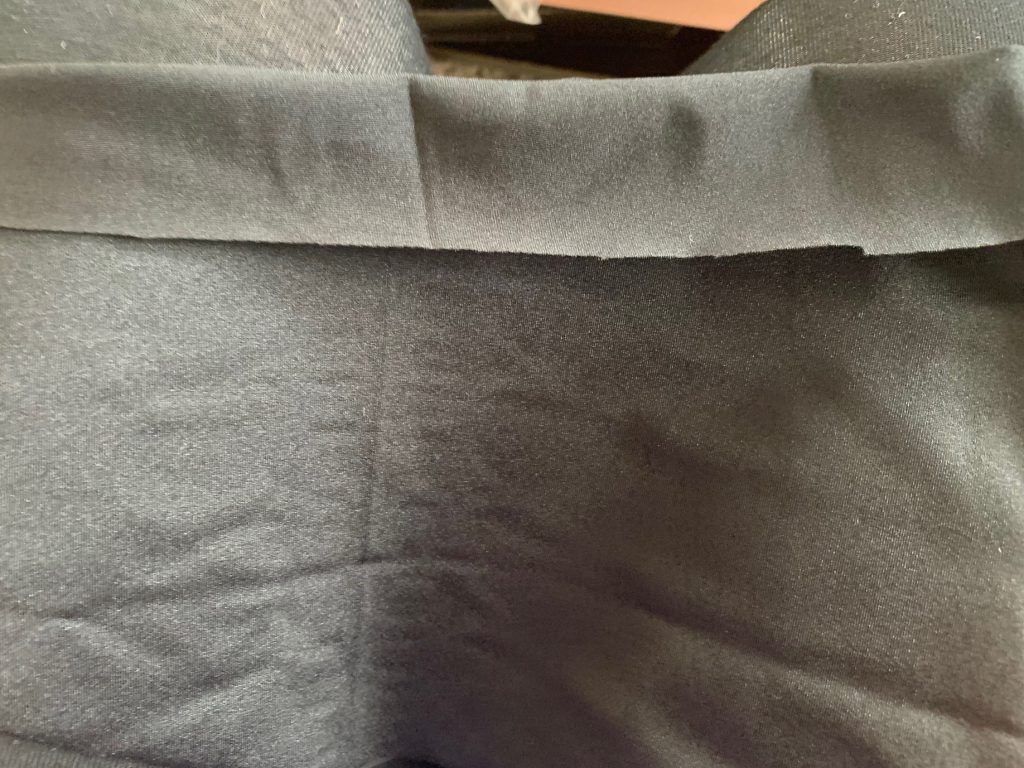 8. After sewing much of the flap, you'll have an opening left. This is where you'll insert the elastic.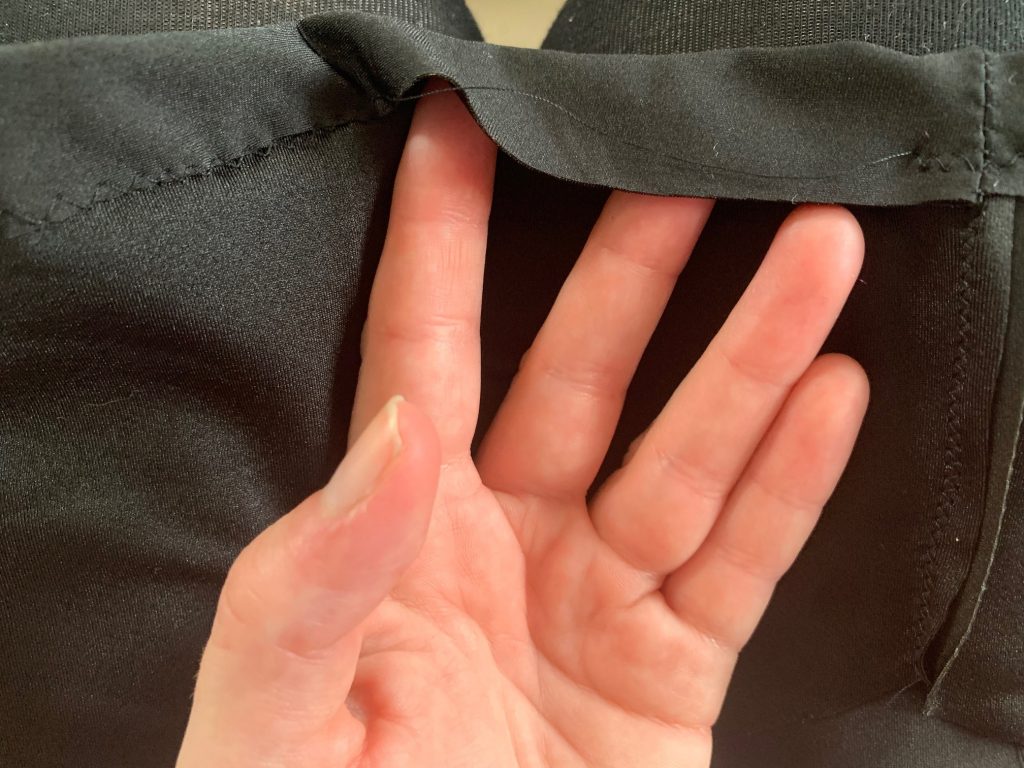 9. I like to safety pin my elastic so that it's easy to thread through the fabric. Pin the elastic and start threading it through the opening in your cover.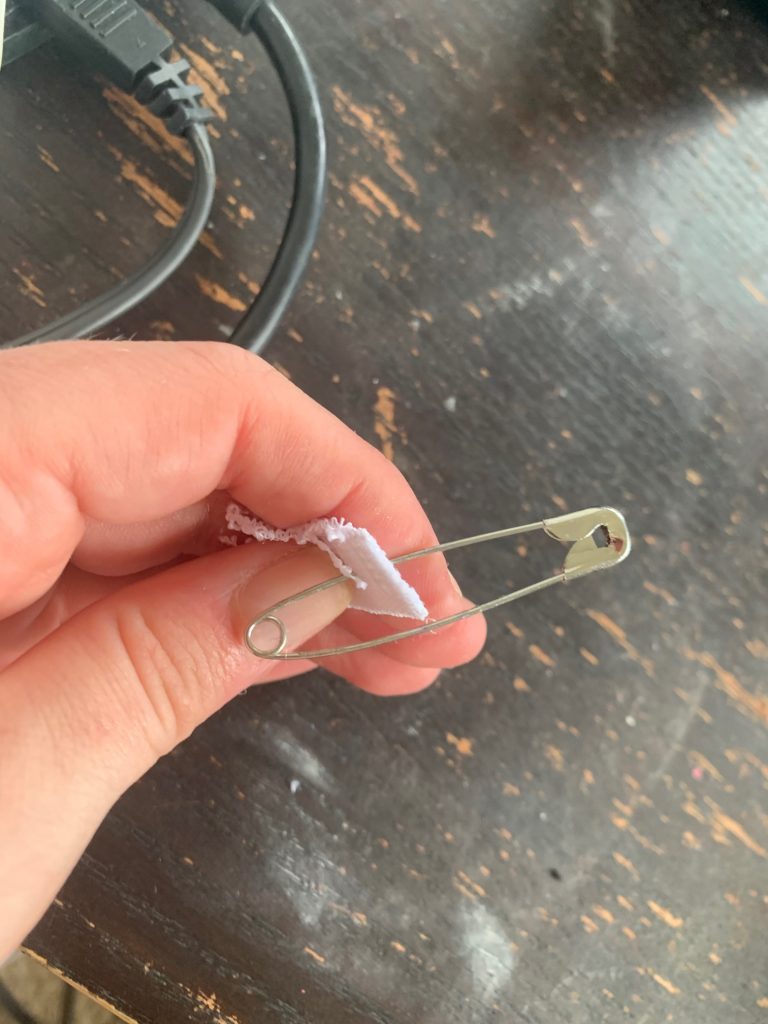 10. After you thread the elastic through, make sure you have some tension on the elastic. It should appear bunched up instead of flat inside the fabric (see the photo a few below here). You should have more than you need, so fold one piece over the other and secure it with stitches. Cut off any excess elastic.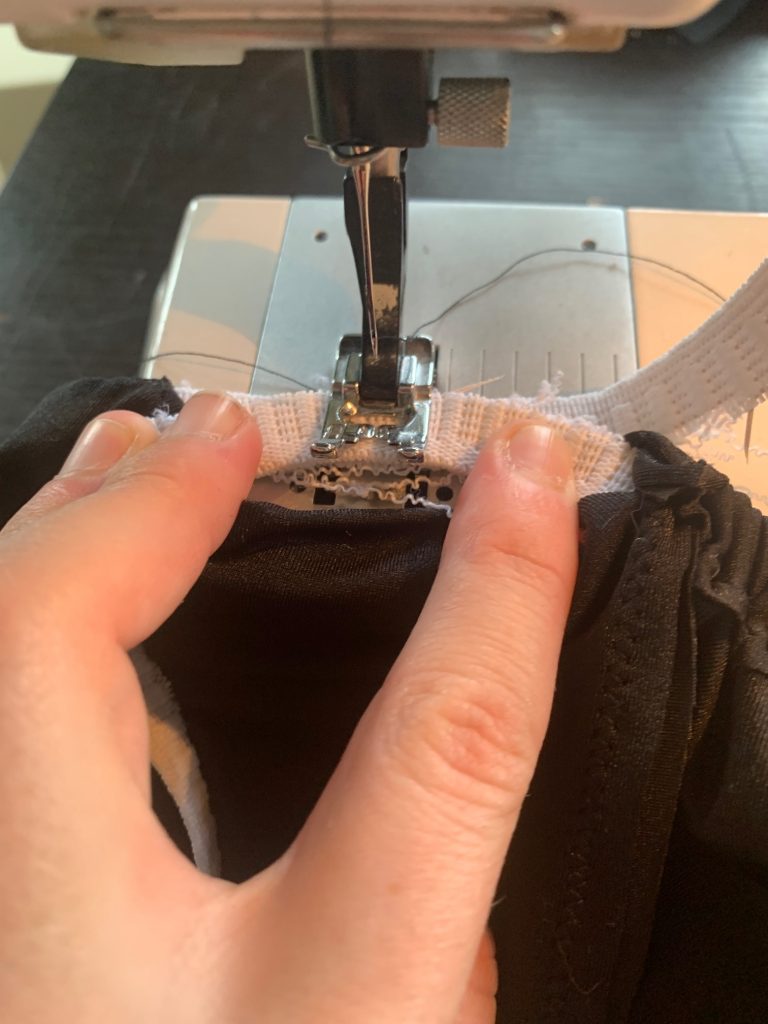 11. Next, sew the opening flap over the elastic so you're closing the hole in the bottom of your boot cover. Your boot cover bottom should look like the photo below (this is what I mean by bunched elastic versus flat).
12. Now your circumference measurement will be important. Take your measuring tape and find the number that matches your circumference measurement number. From that number, fold the measuring tape in half (or just figure out what half of that measurement is) and measure that number from the top of the back of your cover and down. Pin this spot. You're going to sew from the toe to this pin. With right sides together, start at the toe and sew to this pin with the same zig-zag stitch. Backstitch at the beginning and ending points, too.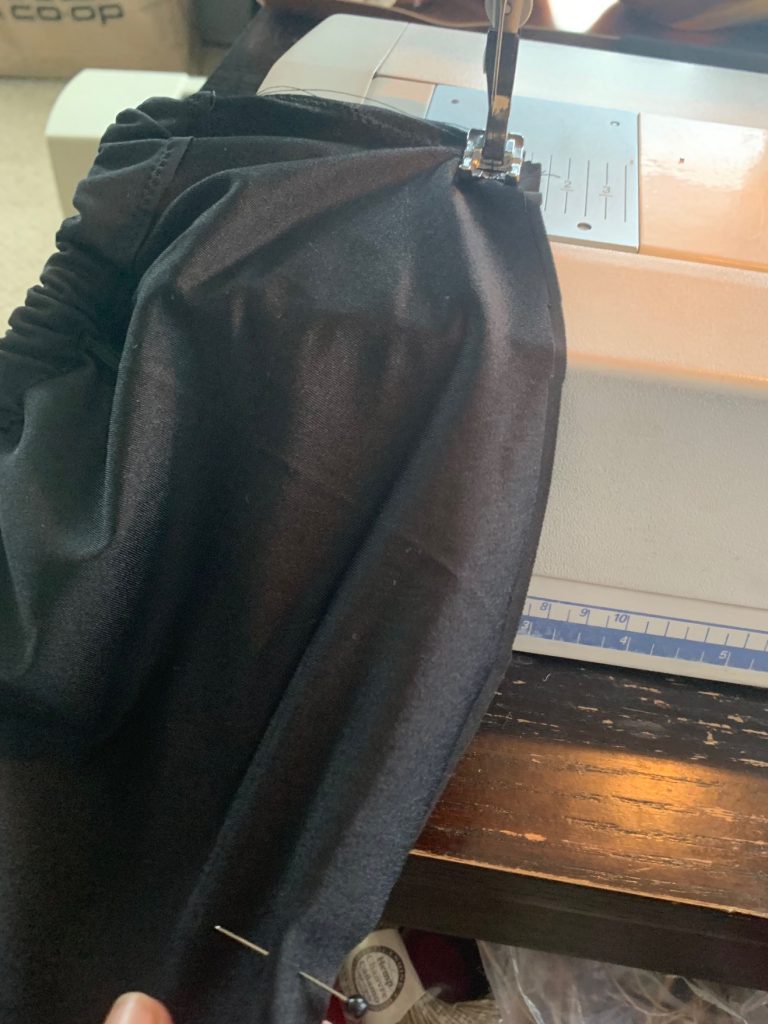 13. At this point, you're finishing the only part of your cover that is still unfinished (i.e. has a raw, unsewn edge). With right sides together again, fold down the top of your boot cover 3/4 inch. You can pin this in place and then sew with that same zig-zag stitch and backstitches.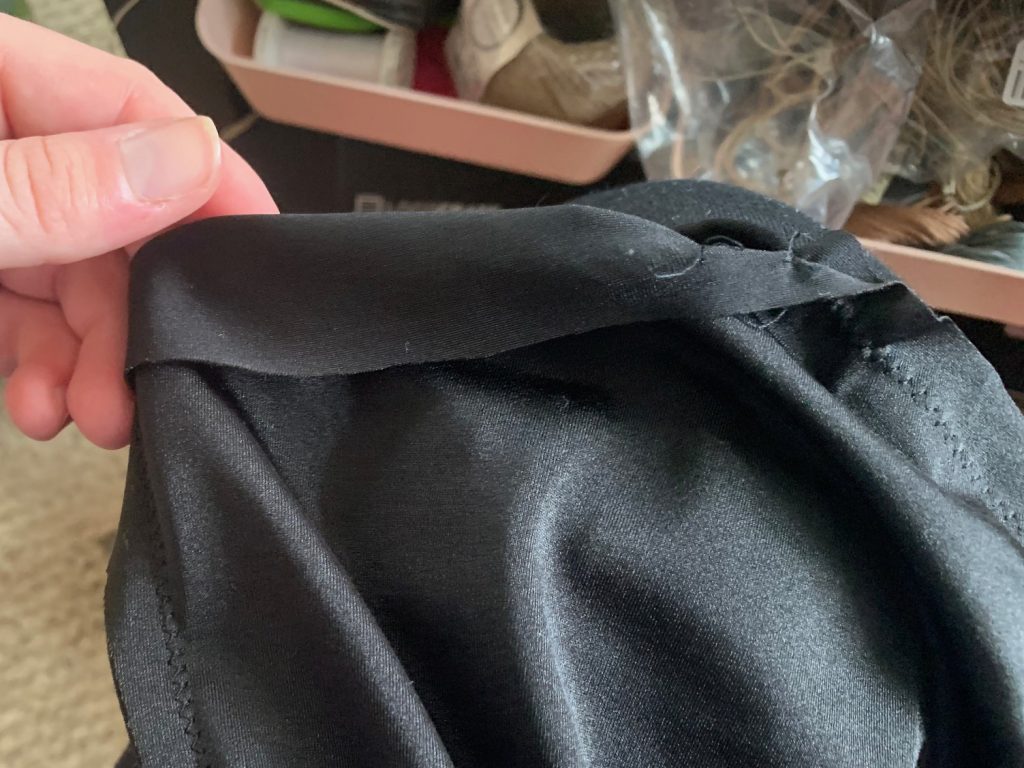 14. And you're done! Fit the cover over the top of your skate, taking care to pull it down around the boot and tucking it in above the plate.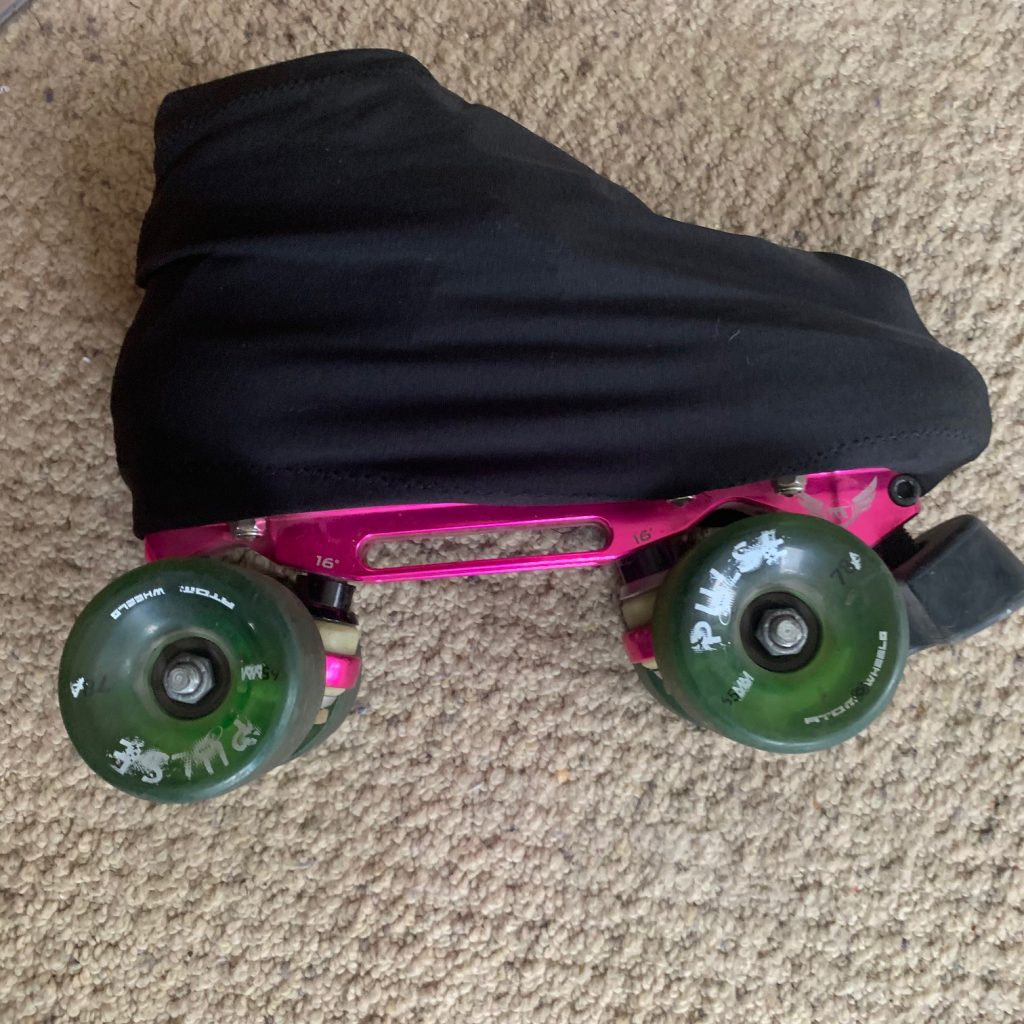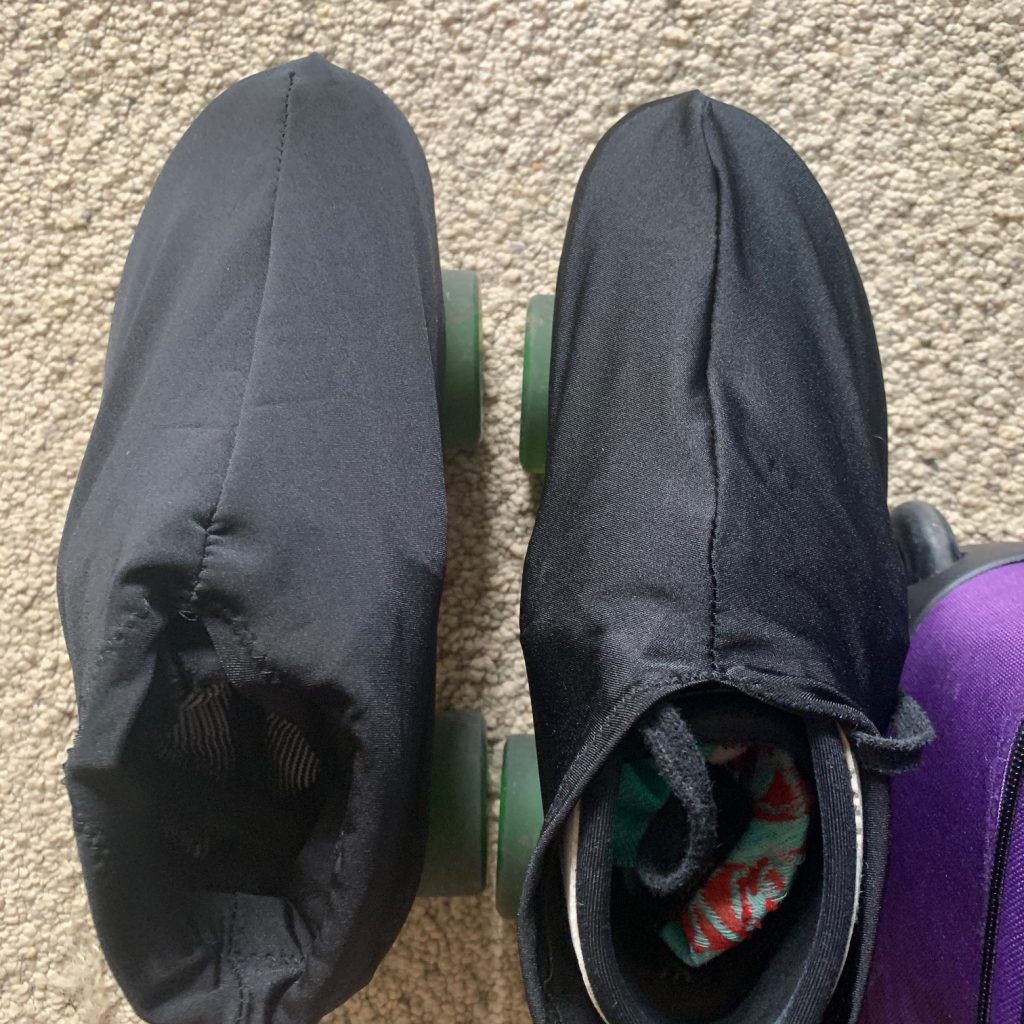 If you'd rather grab some paint and tape instead of sewing, check out our other blog post featuring ideas from the derby community. Do you have your own ideas for skate boot covers or another way to remove branding from skates to make them your own? Let us know in the comments! Have questions about this tutorial? Add those too, and we'll be sure to answer them.