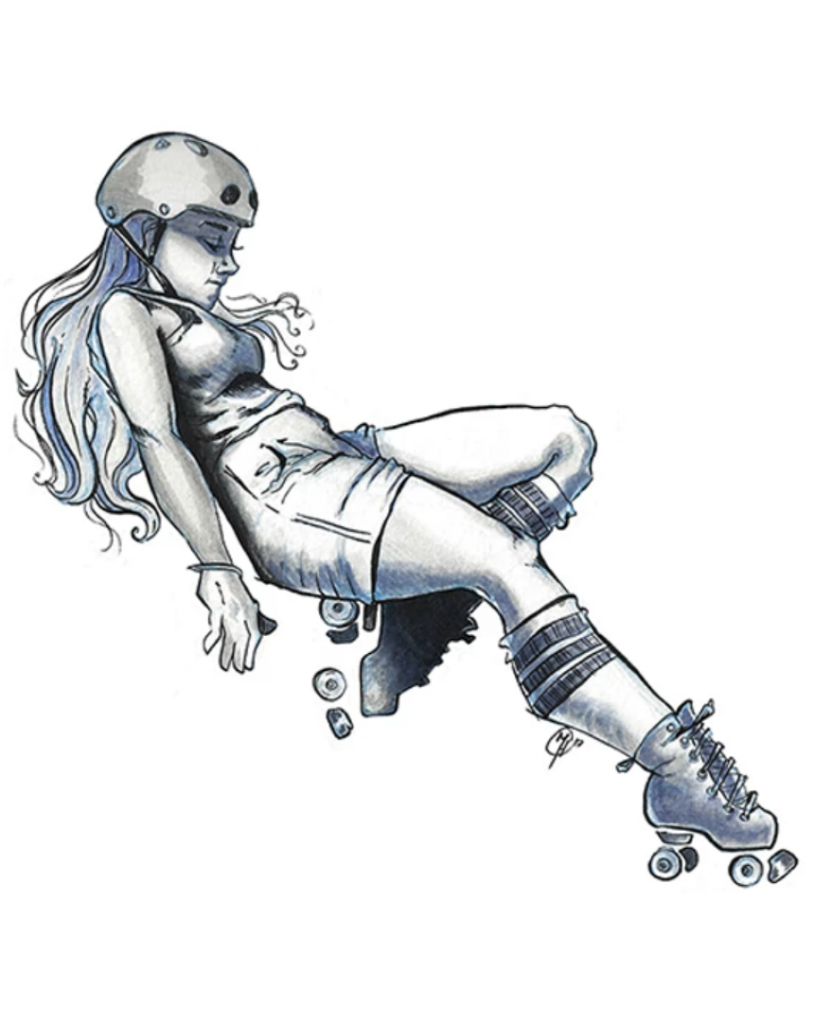 Did you know that Bout Betties has a Marketplace featuring all sorts of products from the derbyverse?! It's important, now more than ever, to support the small businesses and skate shops in our community. Head over to the Marketplace to do just that!
This week we wanted to feature one of our fave vendors: Mixed Hues! We have collaborated with Samara many times in the past and we love, love, love her style. She is a mega-talented artist and we think you should check her Shop out!
We asked Samara to answer a few questions so we could get to know her better:
Bout Betties: How long have you been involved in derby?
I was a skater with Houston Roller Derby for 6 years. I retired in the summer of 2016.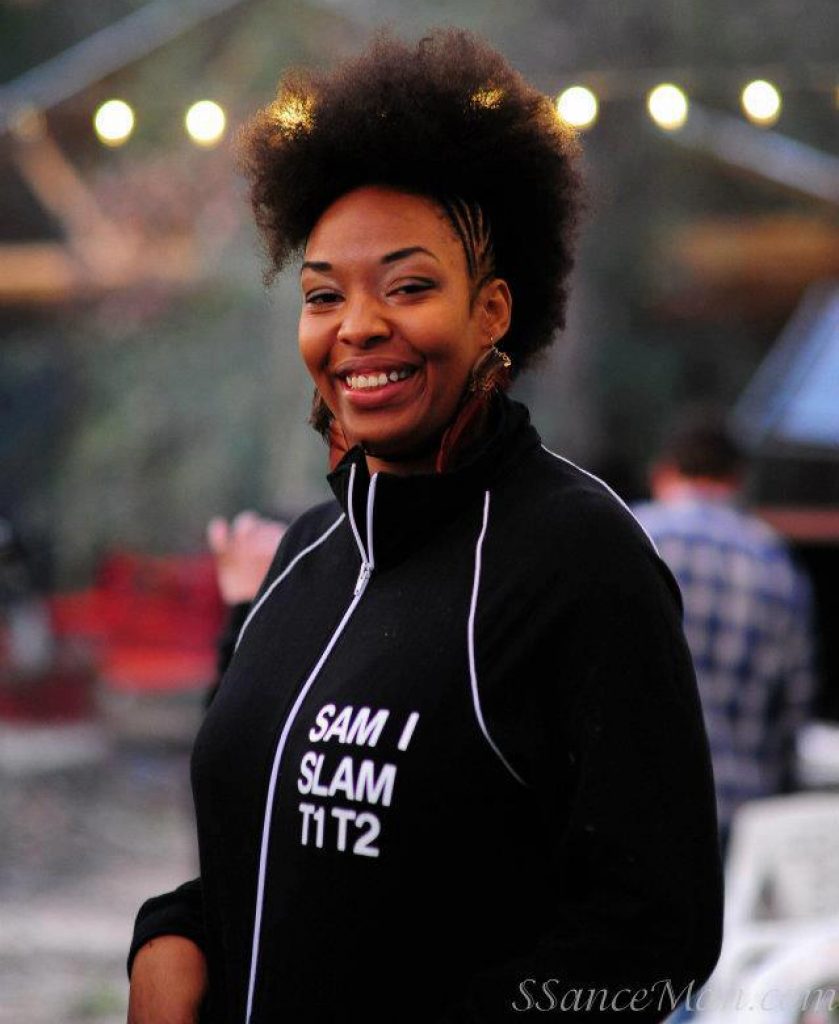 BB: Why do you love derby?
I love derby because it got me being active again. I was recovering from a basketball injury before I started derby and it gave me a goal line to my rehabilitation.
BB: What team do you play with?
I'm retired, but I skated with the Houston Roller Derby Valkyries. My number was T1-T2
BB: What position do you enjoy playing the most?
I was mainly a power blocker, but I also enjoyed jamming.
BB: What is the favorite item you sell?
I'd have to say stickers are one of my favorite items to sell. Because they end up everywhere! I can see them on cars, helmets, laptops, etc. And I love to spot them in my travels and see them pop up online.
BB: What makes your shop a good place to go for gifts?
Mixed Hues is a great place for gifts because I have everything from a $1 button, to a $20 print or clients can commission a custom piece of art. Everything in my Shop, I make myself and it covers not only skate art but my horror and sci-fi art as well. 
BB: What motivated you to start selling your products?
Making skate art and apparel that centered black and brown skin tones. It was important for me to see a change in the lack of diversity and representation of black and brown skaters in roller derby and aggressive skating arenas. In adverts, team/league merch or just in general, there wasn't much, if any representation of us in the skating world and it's still sparse. My aim is to change that. It was initially for myself. I just created what I wanted to see, but couldn't find. I hope to see more variety in skate art, merch, and products in the future. I'm glad to be a part of that change.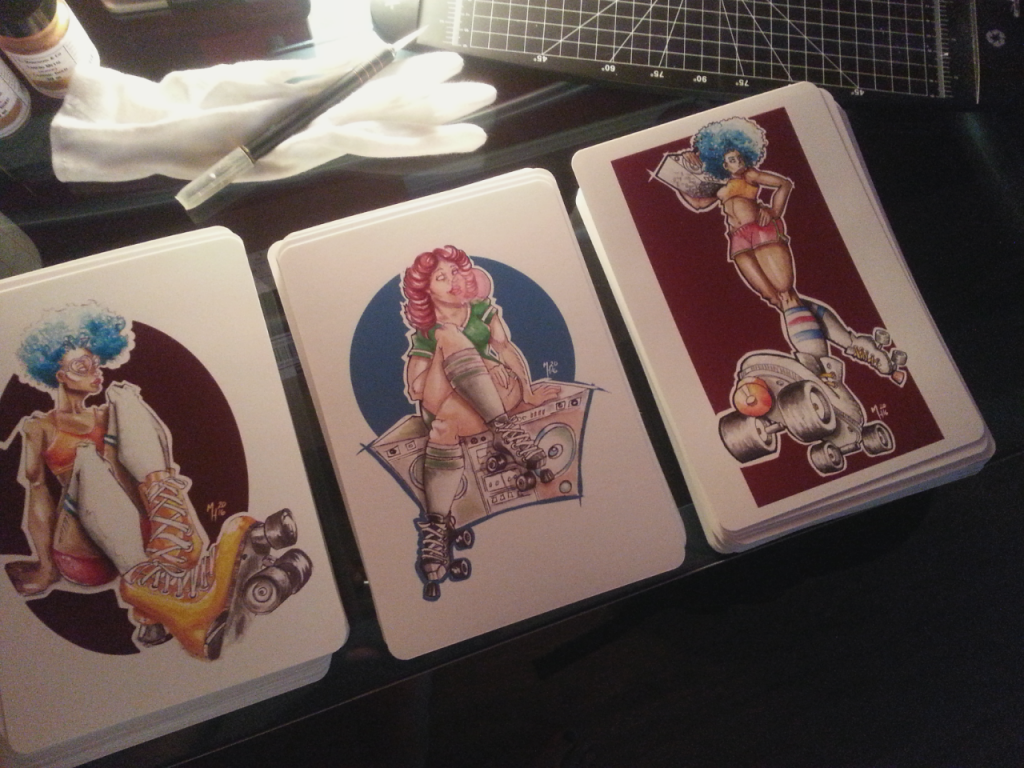 We hope that you will give Mixed Hues some love and check her out online as well. Find her Facebook and Instagram here! If you own a derby / skate life business and want to get in front of derby athletes all over the world, send us an email at collab@boutbetties.com so we can chat more about you opening your own Shop on the Bout Betties Marketplace!!