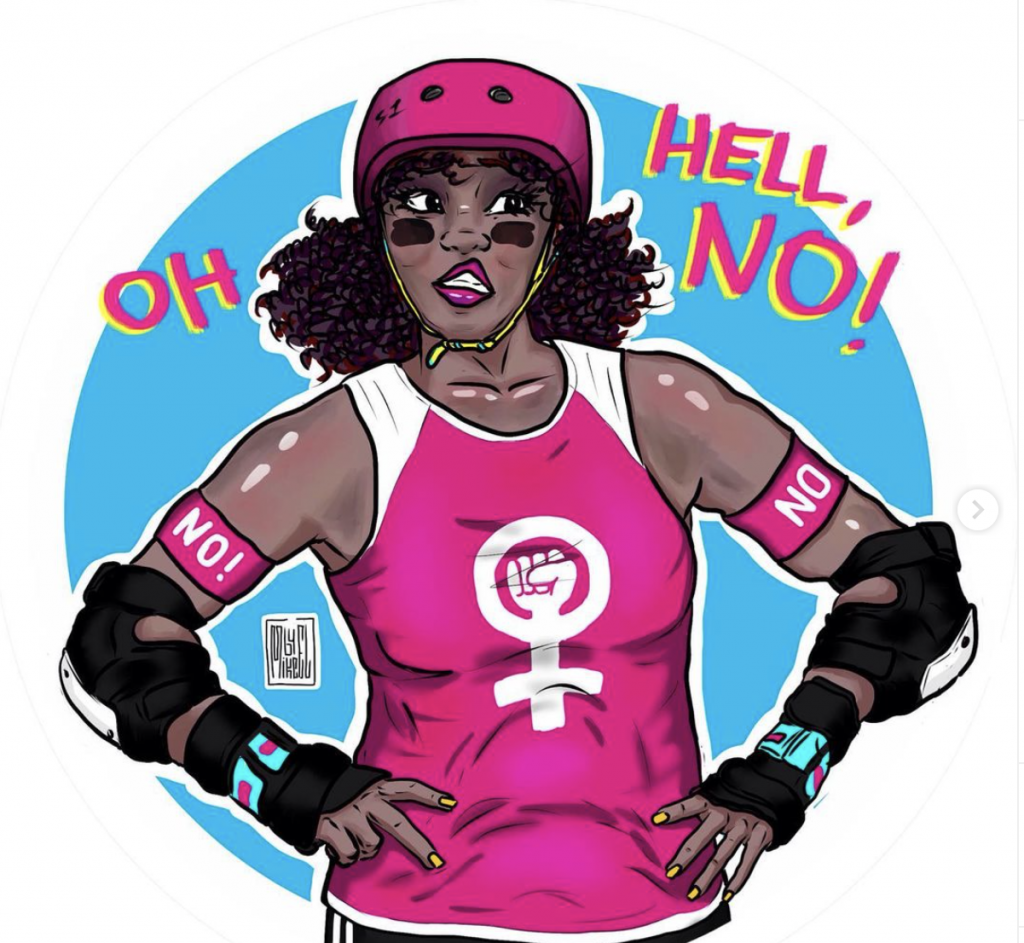 Mike El's artwork is a staple around Bout Betties, and we wanted everyone to have a chance to learn a bit more about him. We have collaborated with him many times in the past for stickers, pins, phone wallpapers and other art pieces in past packs. You can keep up with him and his work on Instagram by following @_mike_el_.
We asked Mike to answer a few questions so we could get to know him better:
Tell us about yourself: Where do you live? Do you create art as part of your "day job?" Do you roller skate? Do you have a website or place where people can see your pieces? Anything else you'd like to share about yourself?
My full name is Michael, I am almost 32 years old, I live in Saint-Petersburg, Russia, I am also a citizen of Israel. I am currently trying to make art my full time occupation – via commissioned arts etc. Sadly that is kinda not working out for me yet, but we'll see. For the past 8 years, I worked as a graphic designer but due to the changing circumstances and terrible handling of the pandemic and constant pressure to comply with political agenda by Russian employers, I just had to quit. I am a terrible skater, but hope to continue learning next summer. I love snowboarding, I am a huuuuge Star Wars fan and have been collecting Lego models of the same theme for almost 20 years. I like anime, swing dance/music and 70-80s rock music. I am currently learning to be a tattoo artist. I usually try to find opportunities to create commissions online, but I don't have any online presence except for the Instagram account yet. I sometimes work as a book illustrator, and have a series of books with my drawings due to be released this year, (three of them are out already). I like drawing most of all, it's this my passion helped me meet and work with many great people from across the world. I hope to have more opportunities to create and share more of my work in the future.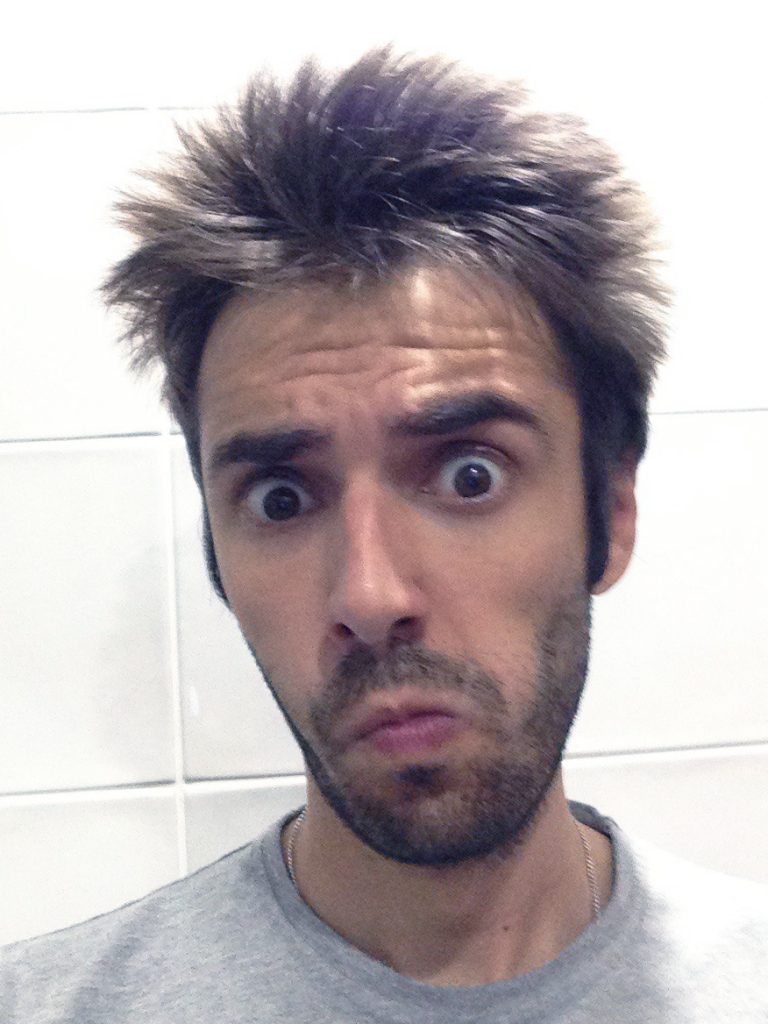 How long have you been an artist?
I started learning how to draw back when I was still in the last grades of school – I was attending an art school (usually a separate establishment in Russia, providing classes for students after their normal school day curriculum). At the time, I didn't take the studies seriously, skipped classes etc., and was discharged with a basic certificate, not quite really finishing my studies. I really came back to drawing a lot later on, after graduating from university. It also so happened that I graduated Jewish Studies, and during the years at the faculty, worked in the educational summer camps for the local community – mostly as an art/illustration teacher and my (even quite basic) skills at the time really got me hooked on to illustration and comics.
What is your favorite kind of art to make?
Mostly, I prefer monochromic (possible to say even kinda Manga-looking) style of illustrations, but colorful and "comic-book" stylized compositions are my favourite. But when I have, let's say… enough energy and time, I like to create something colorful and complex. I absolutely love bright colors and mixing historic costumes with modern ideas.
What is your connection to derby and skating? What interested you in creating art that features derby and skating?
To be honest, I can't roller skate well and mostly can perform at most as a "cow on ice" as they say in Russia. Up until the first year at the university, I did downhill mountain biking, but that was dropped after an injury. I tried skateboarding but never got anywhere with that. Something like 4 years ago, my partner, Sofie started training with the local (the first in Russia) roller derby team, and after a while became a member of the first local recreational team Baltic Witches. We went to see a couple open games, travelled with the older Team White Night Furies to support them at the games in Finland a couple of times, and I became a huge fan of the community. I created the logo for the Baltic Witches, did some merch designs. Speaking about the people… I almost never saw anything so powerful and welcoming before. I found roller derby to be completely different from any kind of sport activity and unique, due to it's empowerment.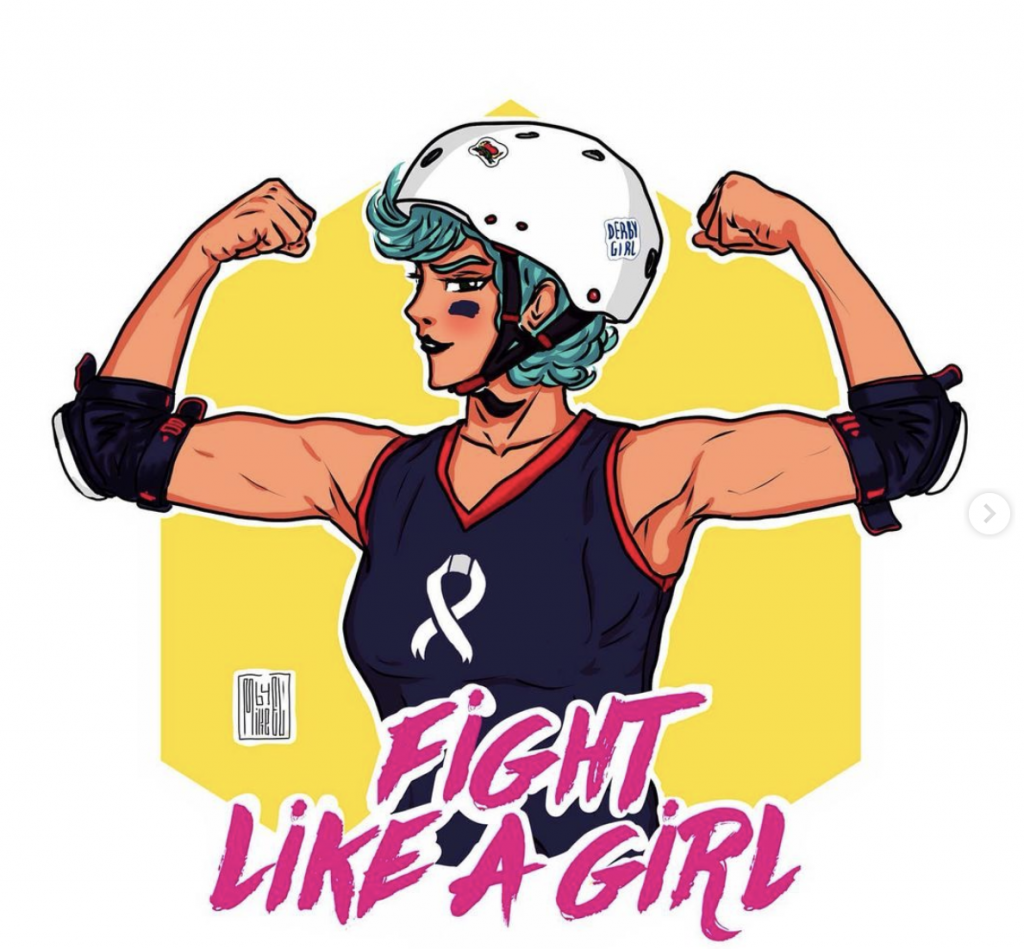 In your art, you feature a lot of Black, Indigenous, People of Color (BIPOC) faces and people. Why is that important to you and the art you create?
At some point in my life I chose to identify myself as Jewish to learn more about my ancestors and to learn the culture I have ties to academically. I know it might be a strange choice of words, but it's important to mention that I live in an incredibly xenophobic country. I got myself thinking about the levels of racism, sexism and xenophobia we unfortunately face and see these days, and a simple idea crossed my mind. All my life I was deeply passionate about learning history. I think this passion gave me two important points: a person must learn the facts and know to use critical thinking. So I am convinced that people can deny it as long as they want, but we live in a world order based on and highly controlled by male-dominated (like for centuries), racially intolerant culture.
But it's changing and the thing I can only try to provide in my creations is this: people need to face the diversity. It's not up to debate, this world is beautiful and it's not standardized. It's full of different colors, thoughts, hopes and the more people actually SEE that, the more they finally will learn to accept it. There's a terrible trend nowadays, when people like to say things like "I am not racist but…" – and we all know what's coming next. It's incredibly important, for example in Russia, I think, racism and sexism are almost institutionalized, they are deeply rooted into the system of education, work ethics etc., and I had to look deeper and make myself understand who I am in this situation.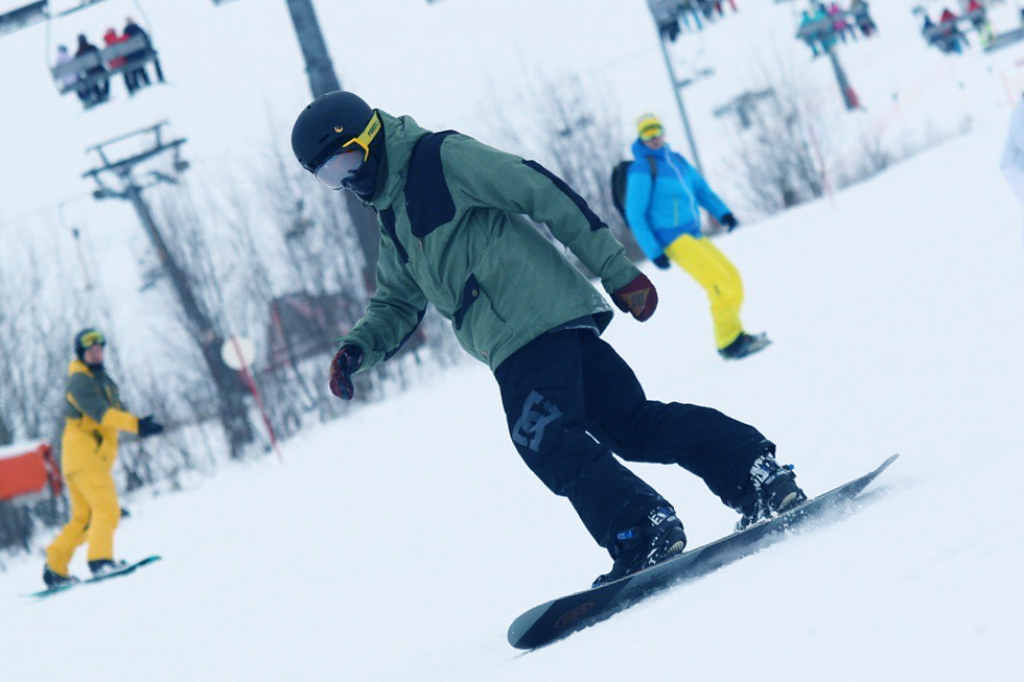 We hope you'll follow and give Mike El some love on Instagram! If you own a derby / skate life business and want to get in front of derby athletes all over the world, send us an email at collab@boutbetties.com!