JOIN THE BADASS CREW
#BABETTIES
Being a Bout Betties Ambassador means:
• Getting to know other Bad Ass betties.
• Learning about new companies & products while doing what you love.
• Shouting from the rooftops… ya know having an active social media, blogs… Instagram…the book o' face. As long as you love posting pics & other people like lookin' at em, we're in.
• And you know the most important thing of all…getting free products to review!
*Only open to US residents, you don't have to be on a team to apply. Instagram account required, PLEASE only apply once.*
Meet our Bout Betties Ambassadors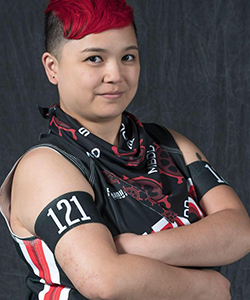 Fluxx Capac-Hit Her
#121 | Jammer/Pivot/Blocker
Monterey Bay Derby Dames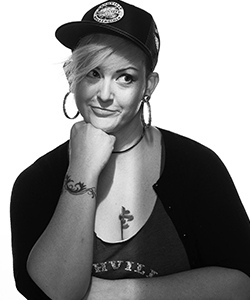 Terror Masseuse
#2586 | Blocker
Nashville Roller Derby